The 'Geographical Oscar', Crystal Compass Award. Moscow, Russia.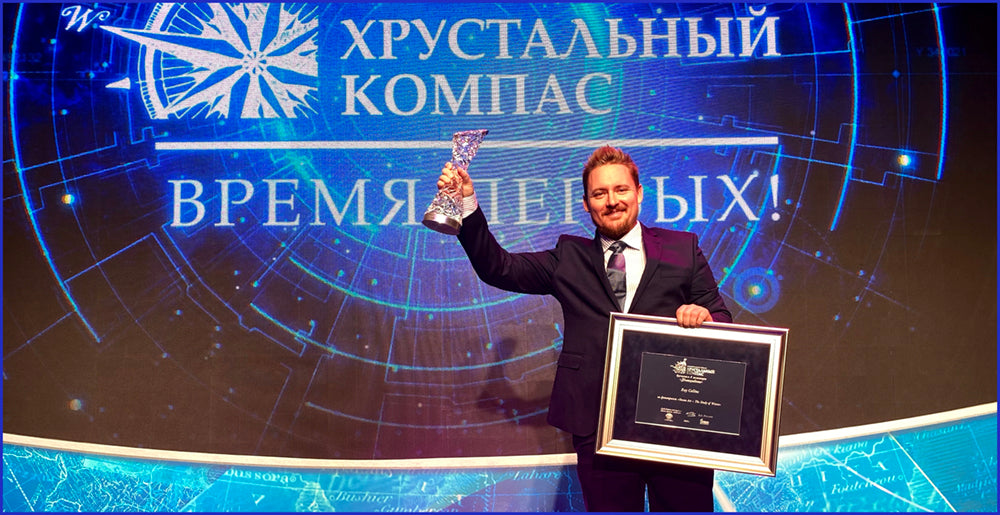 One of the most surreal experiences in my life happened a few days ago…
The Russian Geographical Society, established by Tzar Nicholas in 1845 is one of the oldest and most prestigious societies in the world.
The Board of Trustees have recognised my life's work of ocean advocacy, documentation and preservation. At the Moscow International Performing Arts Centre  my project 'Ocean Art - The Study of Waves' was awarded the 'Geographical Oscar', the prestigious 8kg Crystal Compass award, along with an honorary diploma from the society.
Being recognised by such a long standing and prestigious organisation like The Geographical Society of Russia encourages me to continue the pursuit of my passion - I believe my calling in life is to bring awareness to the beauty of our waves and to also show just how fragile our oceans are.
Although we are all from different countries, we are connected by Earths most precious resource. Water. Without clean Oceans, Earth will be inhabitable. Let's not forget that we only have one place to live, and be conscious of our combined actions to look after our precious Planet Ocean/Planet Earth - It's our only home!
For recognising the best interests in ongoing Australian and Russian relations, I would like to thank the agencies in both governments for allowing this trip to happen.