Elemental Force of the Ocean - Solo Exhibition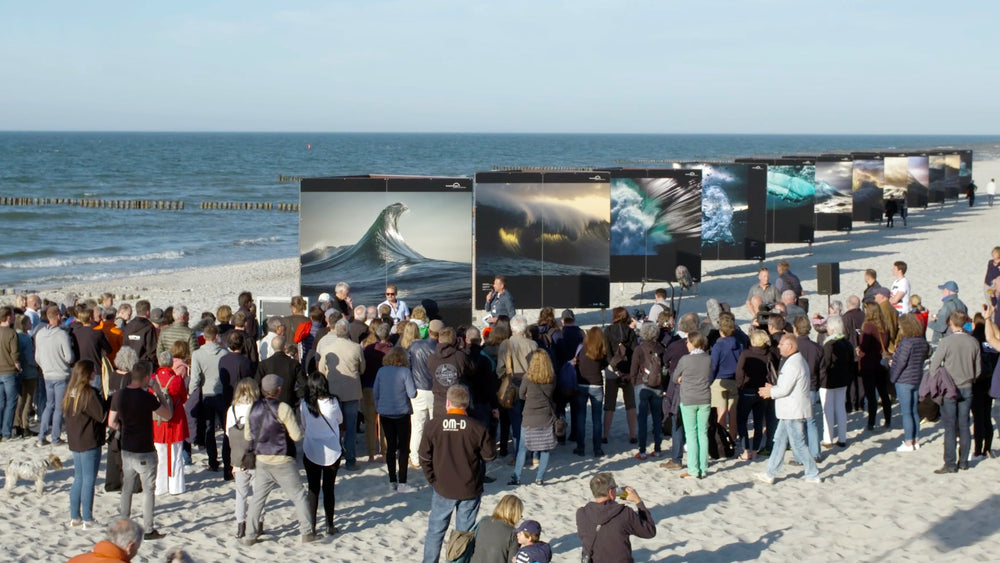 Exhibiting my work in Germany, at the Baltic Sea for the Zingst Environmental Festival brought me immense happiness and fulfilment. The coastal setting provided a breathtaking backdrop for showcasing my art, and the opportunity to participate in an event dedicated to raising awareness about ocean conservation was deeply meaningful to me. Over the week, seeing visitors engage with my artwork and witnessing their genuine interest in environmental issues filled me with joy and a sense of purpose, knowing that my creations were making a positive impact.
To make the work come to life, I had the privilege of partnering with Epson Europe, who've always been exceptional at supporting my vision. Their advanced printing technology and expertise ensured that my artwork was faithfully reproduced, capturing all the intricacies and details of my pieces. Epson's commitment to quality and innovation further enhanced the exhibition experience, making me proud to have my art displayed with such precision and clarity. The combination of the picturesque coastal ambiance, the festival's environmental message, and the support from Epson made this exhibition in Zingst a truly memorable and fulfilling event, inspiring me to continue using art as a powerful tool for environmental advocacy.