RRD Campaign. Florence, Italy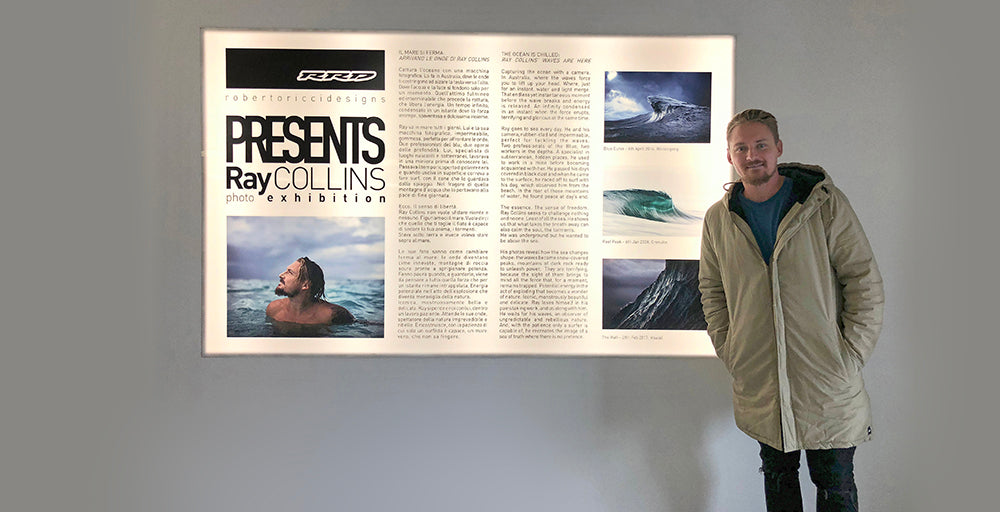 Designed and made in Italy, Roberto Ricci's vision has always been to blend high-end fashion with functional aesthetics. 
He and his team nailed the synergy and flow between wave/human perfectly and it's always a pleasure collaborating with people who do things differently!
My wife and I were invited as RRD's guests to Florence for the largest men's fashion show in the world, 'Pitti Uomo', it was my first solo exhibition in Italy and we had tens of thousands of people pass through the gallery over the duration of the show.
It was a fascinating glimpse into a world outside of my normal experience. 
The last image of Roberto and I addressing the Italian press at the media launch for the event was at the time one of the most nerve-wracking moments of my life.
Thanks for reading and thanks for following along with my life journey!