Book Signing & Artist Talk. SoHo, Manhattan, NYC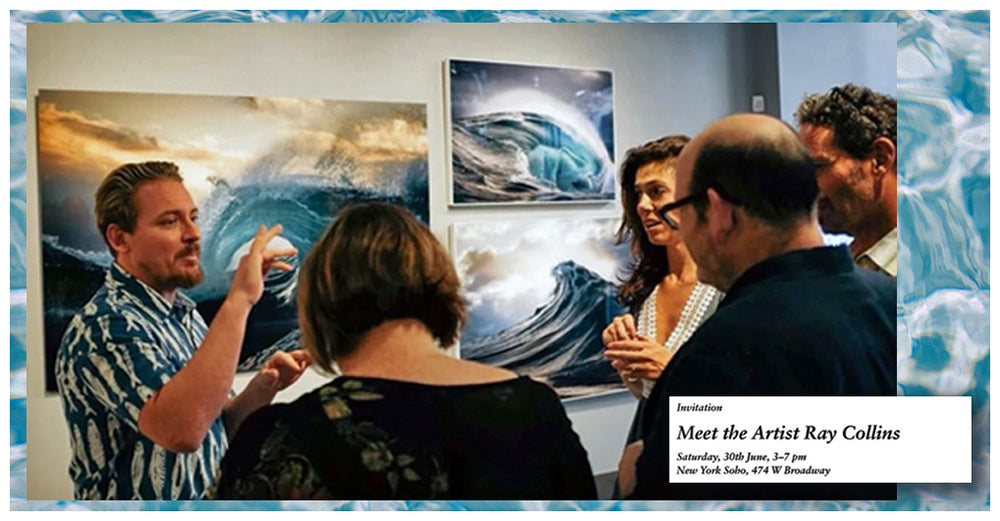 Reflecting on a memorable 24hr block of time in NYC from earlier this month. To have had the opportunity to speak about the ocean, share my story and present my work in a big, beautiful gallery in SoHo, Manhattan was another one of those moments I'd love to share with a young version of myself.
I'm extremely grateful for the support of Lumas in NYC (and the rest of their galleries around the world) for inviting me to have the book signing and artist talk.
We had 70 people RSVP and many more popped by unannounced which was great and everyone I met was genuine and amazing. We even had the enviable problem of selling out of Water & Light books on the day!
While visiting the Big Apple I was fortunate to get some beautiful conditions to swim and shoot in too and I got to finally meet in person Matt Clark who I've known for over a decade from inside-of-this-here internet.
Here's a few images that were taken at one of the talks and some shots of the beautiful conditions we were graced with at Far Rockaway. All but the one wave shot were taken by the aforementioned legend Matt Clark, whose work can be found here!