Aperture Photo conference, Sydney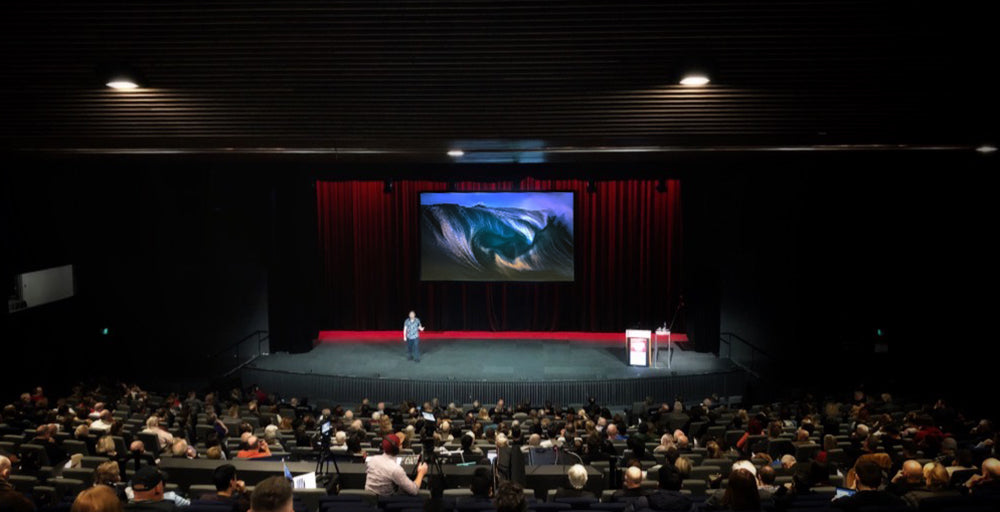 It was an absolute career highlight presenting at Sydney's International Convention Centre for the biggest photography event in the Southern Hemisphere, the Aperture photo conference in June 2019.
To be able to learn first-hand from the other speakers, people with incredible success and the unique paths they've walked to where they are.
The weekend event was presented by 5-time gold Logie award winner Ray Martin. On the list of speakers was National Geographic wildlife photographer Ami Vitale, Hollywood movie photographer Jasin Boland, conflict photographer Stephen Dupont, photographic artist Tamara Dean and landscape icon Christian Fletcher - all of these people have dedicated their lives to a certain genre or style of photography - even inventing their own along the way, it gave me valuable insight to their practices and life experience.
It also gave me a chance to reflect on my own journey, to stop and gather a cohesive timeline of not only the successes, but the many lessons learned whilst trying to succeed.
I found a certain confidence in being able to own and articulate my life story and share it as a loose roadmap of sorts with the audience. I've found that the more vulnerable I allow my self to be, the more empowered I become as a result. 
If your an Australian photographer of any level make sure you go to next years event, there will be so much information and experience to help you grow!
Here are a few images I was tagged in on social media from the event, and a selfie with the gracious and kind host of the event, Ray Martin.