Apple, 'Shot On iPhone' campaign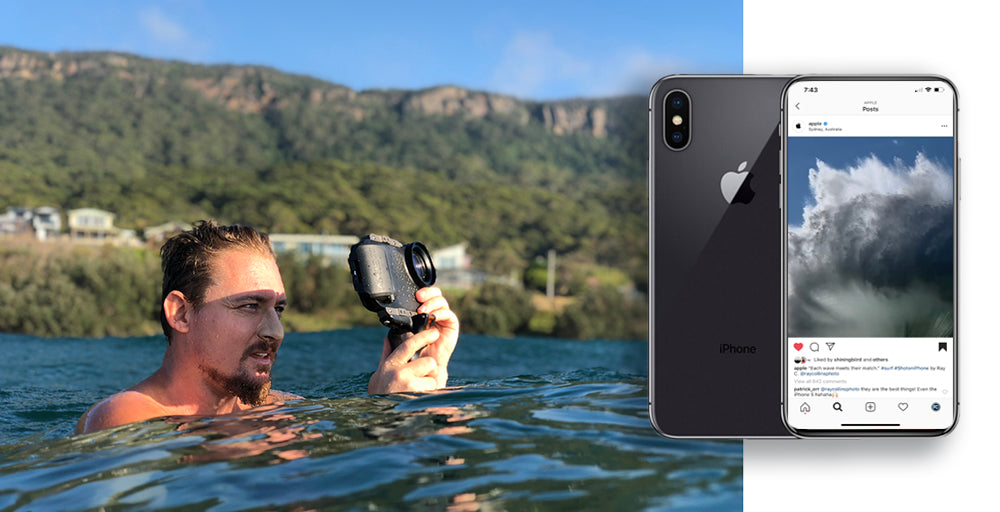 How cool is technology? It's pretty cool that we carry so much power to create and communicate in our very own pockets!
This clip of a few different waves was used for Apple's 'Shot on iPhone' campaign. I've used several generations of iPhone cameras in the ocean for a few years now. I'm a product tester and avid user of the Axis Go Water housings, which are owned by Aquatech. They have a membrane on the back and you can use the touchscreen as you would back on land. Also comes with a pistol grip option. It can be used both with and without the pistol, I probably prefer the pistol handle just to have something extra to hold onto, it feels a bit more secure.
Regram from @apple "Each wave meets their match." #ShotoniPhone by Ray C. @raycollinsphoto
To see Apple's post: https://www.instagram.com/p/By78xtalC-j