U.S. Bank Tower, Los Angeles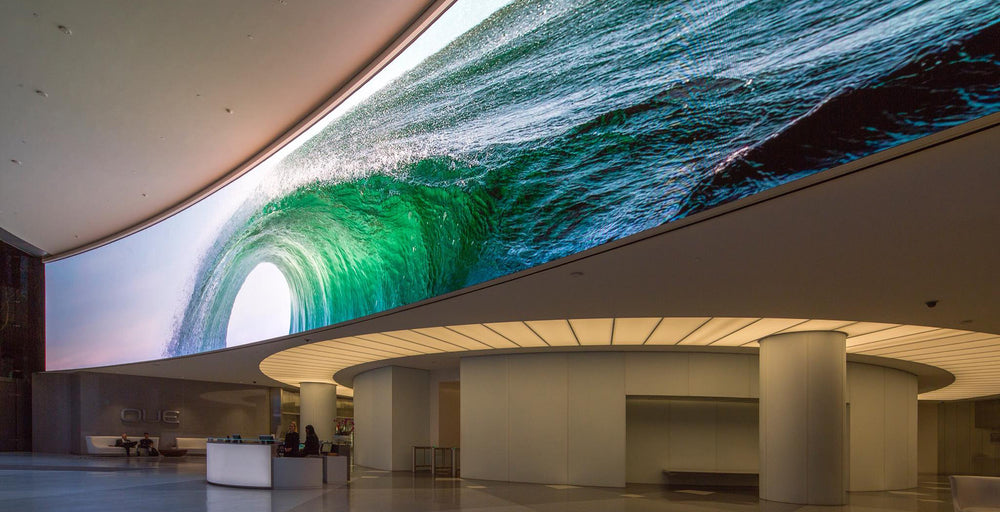 The U.S. Bank Tower in downtown Los Angeles is one of the most recognisable buildings in the USA.
It features in almost every establishing shot in television commercials, video games and blockbuster movies for the city. Movies like Terminator 2, Independence Day, San Andreas, Rush Hour & iconic videogame Grand Theft Auto. 
My colleague Armand Dijcks and I are thrilled to partner with Standard Vision to exhibit select moving pieces from our latest body of work 'Elemental'.
Extending almost half the length of a football field and housed in a glass atrium, the digital monument not only dominates the lobby, but can also be viewed from nearby streets. It's a content delivery system that uses artificial intelligence to change the flow of music and visuals to mimic the movement of pedestrian traffic within the lobby. The installation employs techniques of scale and abstraction and it elegantly transforms the lobby by bringing nature into the urban environment.
To see the Vimeo 'Staff Pick' Elemental film, check out https://vimeo.com/269930102